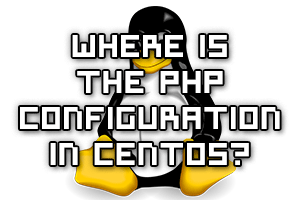 How can we find the default configuration files for the PHP packages in CentOS Linux?
By using the RPM command we can query a package to find all of its associated configuration files. Failing that we can use the find command to search the file system for these files, as we will see here.
Finally we'll cover how we can use a phpinfo file to show us which configuration file is in use.