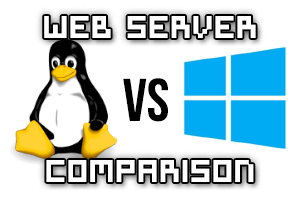 Following on from my recent Linux web server benchmarks and Windows web server benchmarks, I noticed that in general IIS appeared to perform better than all Linux based web servers that I'd previously tested.
As my Linux results were completed in March last year, I've run some of the tests again with the most up to date versions of each web server to ensure that the best performance can be achieved.
So let's find out how Linux and Windows based web servers compare against each other in a static workload speed test.