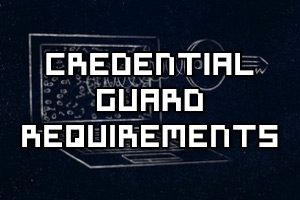 Credential Guard is a new feature available in Windows 10 and Windows Server 2016 that uses virtualization based security to store NTLM and Kerberos secrets in an isolated process.
Without Credential Guard, these secrets are stored in the memory of user accessible processes, making them available to tools such as mimikatz with administrative privileges.
Credential Guard helps protect against this, we'll be discussing the requirements for setting up Credential Guard here.