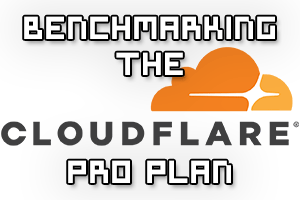 Cloudflare is a widely used content distribution network (CDN) which is freely available to help speed up your website by caching various contents at locations around the world.
While I have been taking advantage of the free plan on this website for a number of years I've often asked myself "is the Cloudflare Pro plan worth getting?". At $20 USD per month it costs the same as the server itself. With limited resources available online, I decided to upgrade myself and find out if the pro plan made much of a practical difference to my website.
I've performed some basic benchmarks on a number of different file types at different file sizes on this website both on the free plan, and on the Pro plan after I upgraded in August 2016. We'll take a look at the results and see if any of the Pro features helped speed up load times.