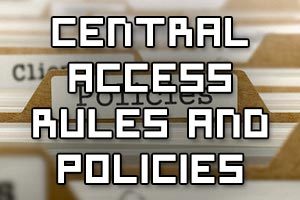 We can create and configure Central Access Rules and policies that are automatically deployed to all file servers in our Active Directory based domain.
Central Access Rules (CARs) are used to control access to files and folders based on the resource properties that we have created.
The central access rule uses the user and device claims with resource properties to determine the permissions that should be set on particular files.