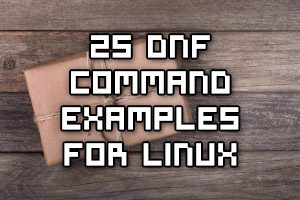 Dandified Yum (DNF) is an RPM based package manager which is used to install and update packages in various Linux distributions including CentOS, RHEL and Fedora.
DNF is the next major verison of Yum and as such it aims to maintain CLI compatibility with Yum, so a lot of the information here will be similar to our yum commands.
Like Yum, DNF is quite powerful as it's capable of automatically resolving dependency issues, and is similar to other package managers such as 'apt-get' in Debian based distributions.
These examples should serve as a useful introduction, guide or cheat sheet style resource for how to use the dnf command in Linux.