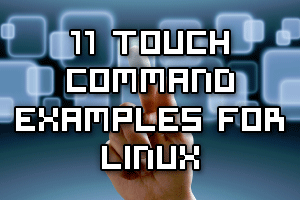 The 'touch' command is used to modify the time stamp of an existing file, or to create new empty files.
Touch comes from the GNU Coreutils package and should be available by default in Unix/Linux based operating systems.
The practical examples throughout this guide will show you how to use the touch command.