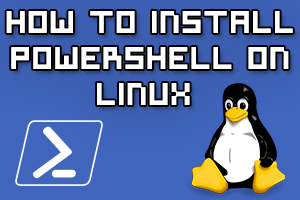 Earlier this month Microsoft announced that PowerShell had been open sourced and would be available for use in Linux. As a result of this, PowerShell is now available for Ubuntu 14.04 and 16.04, CentOS/RHEL 7, and macOS 10.11.
If your first thought is along the lines of "who would use this abomination?", then you're in good company. My best thought at who this is targeted towards is the Windows system administrator that needs to be able to manage Linux systems as they are likely already quite familiar with PowerShell and perhaps unwilling to change.
Personally I'd look at using a tool such as Puppet for managing systems running various operating systems, however here's how you can install PowerShell in Linux should you want to take this path.